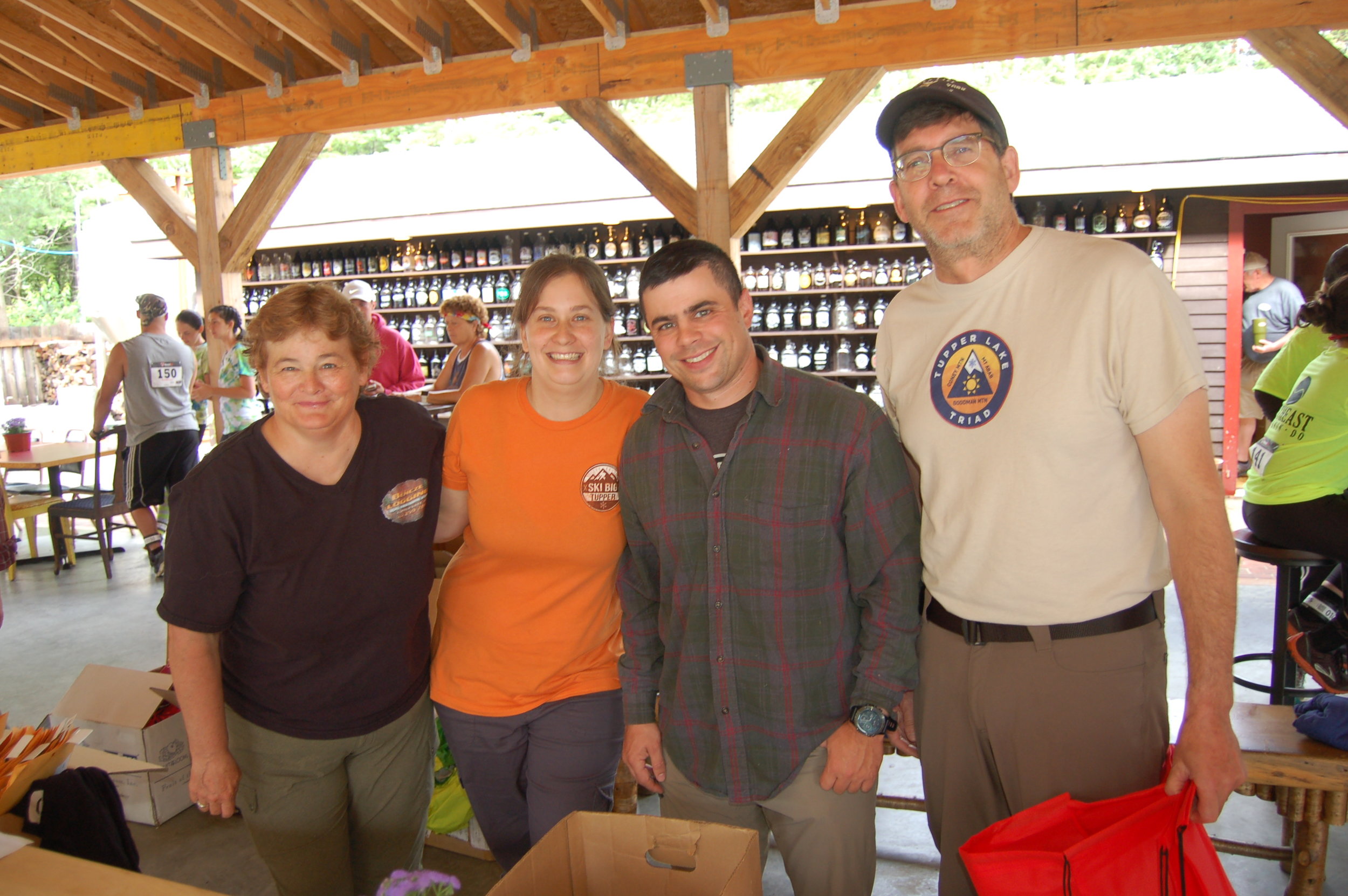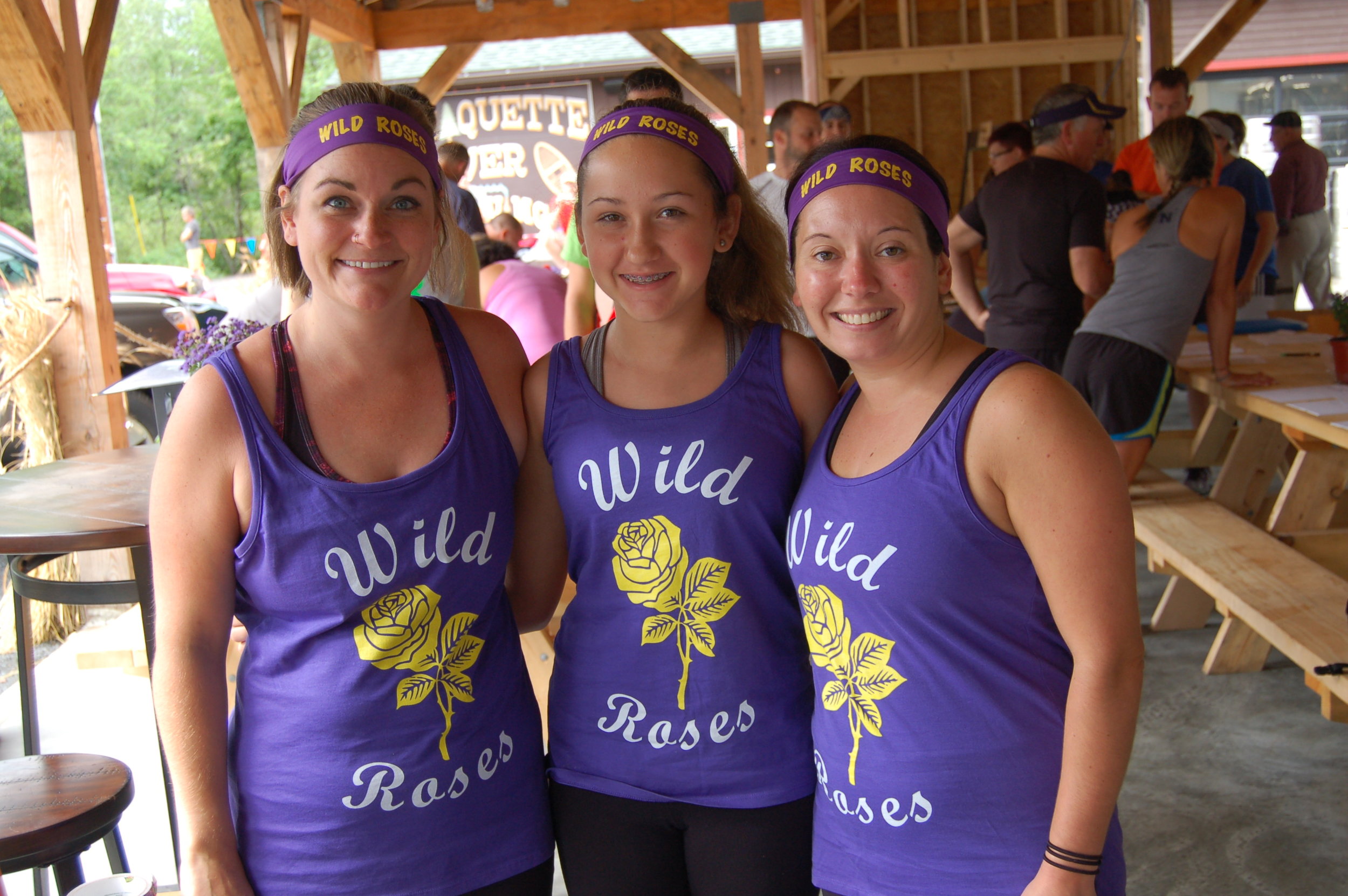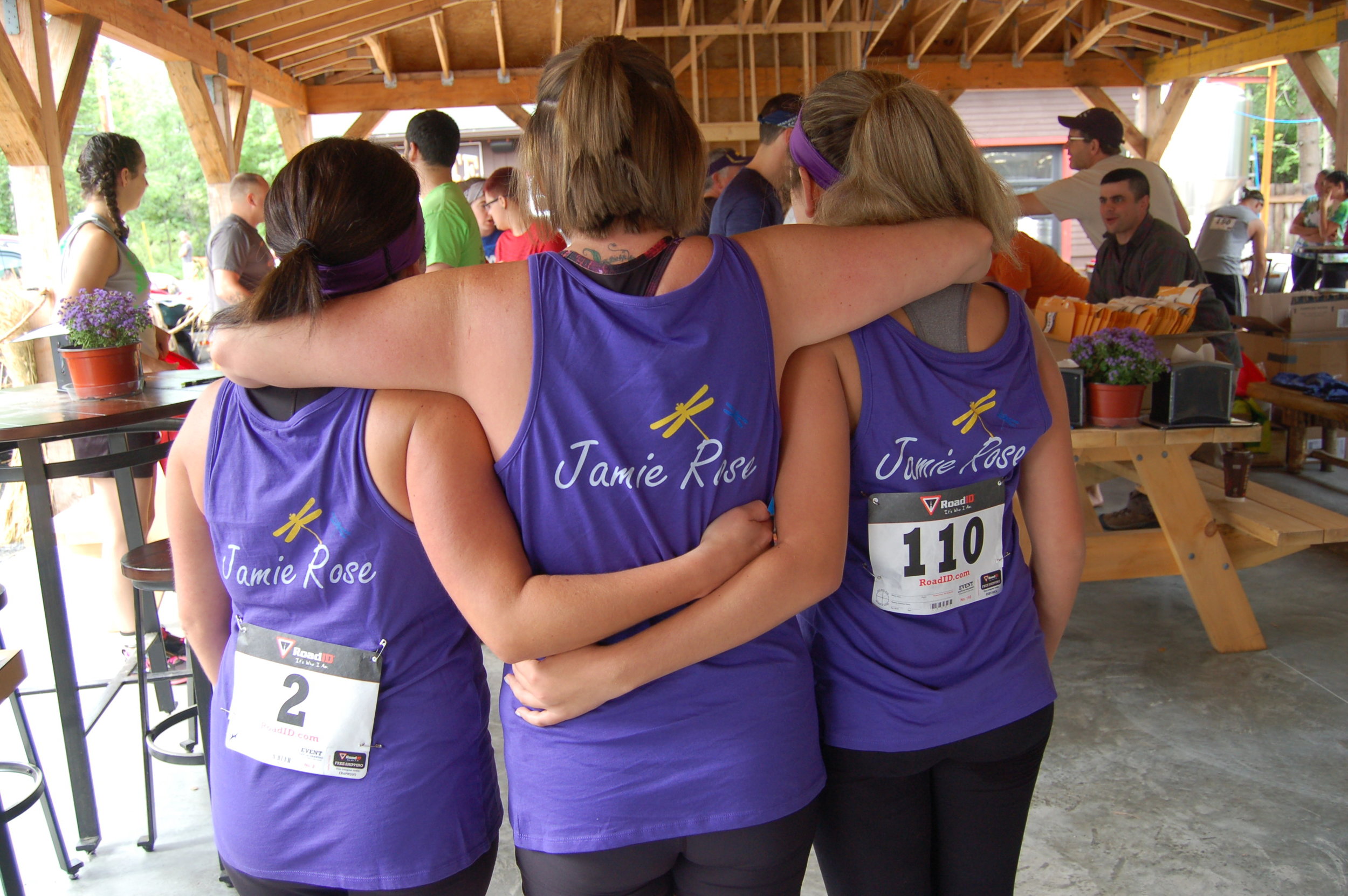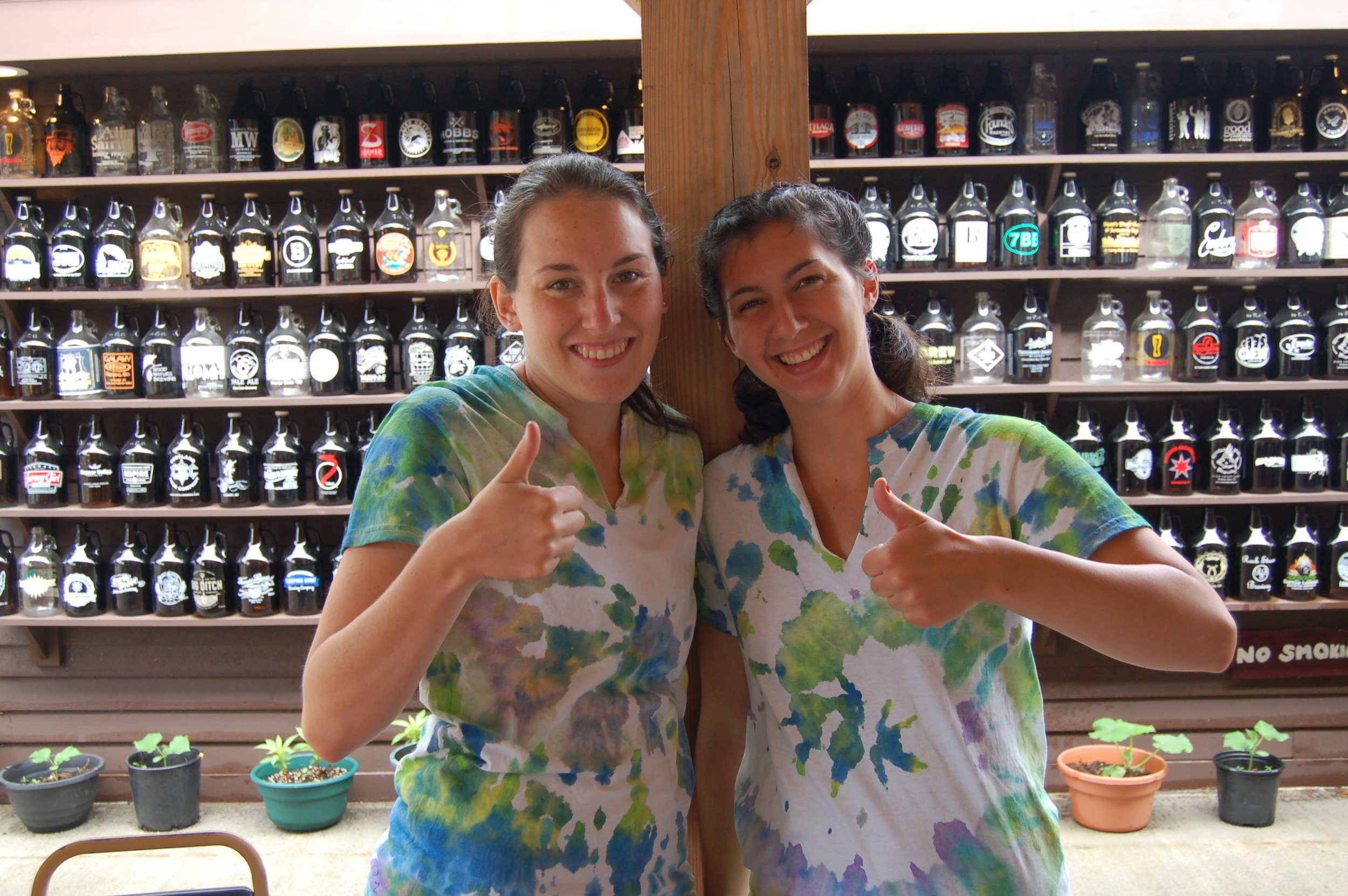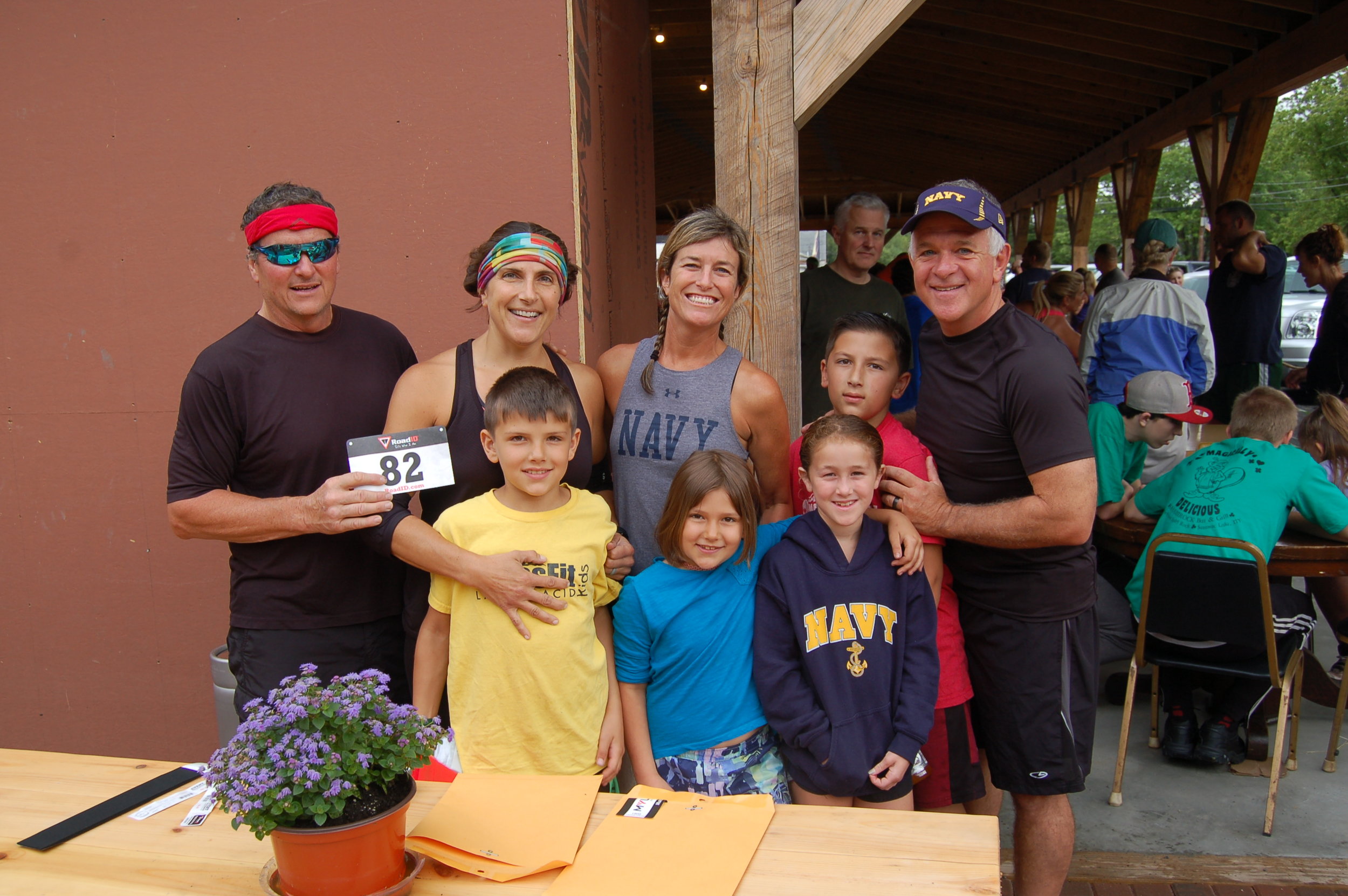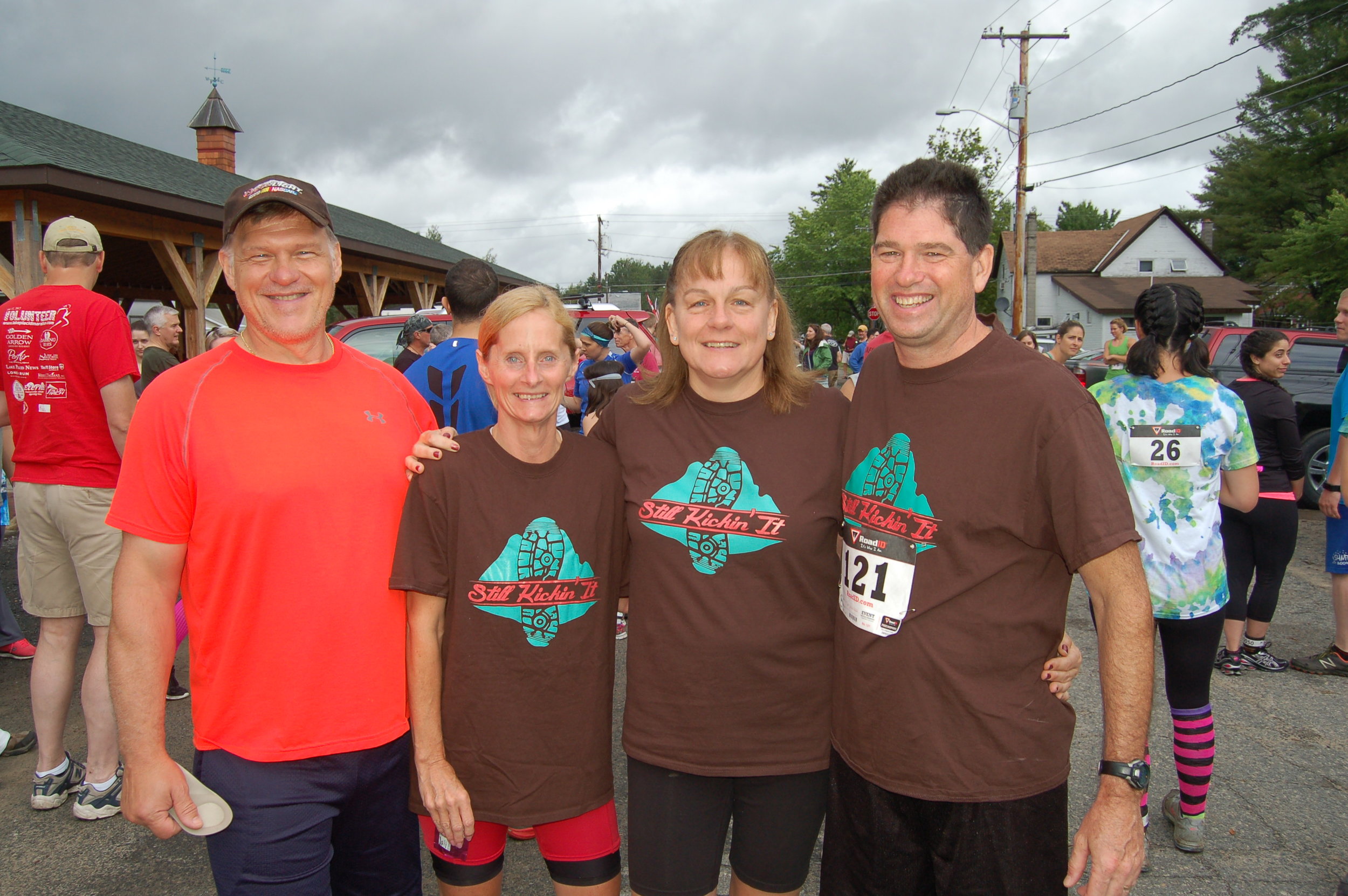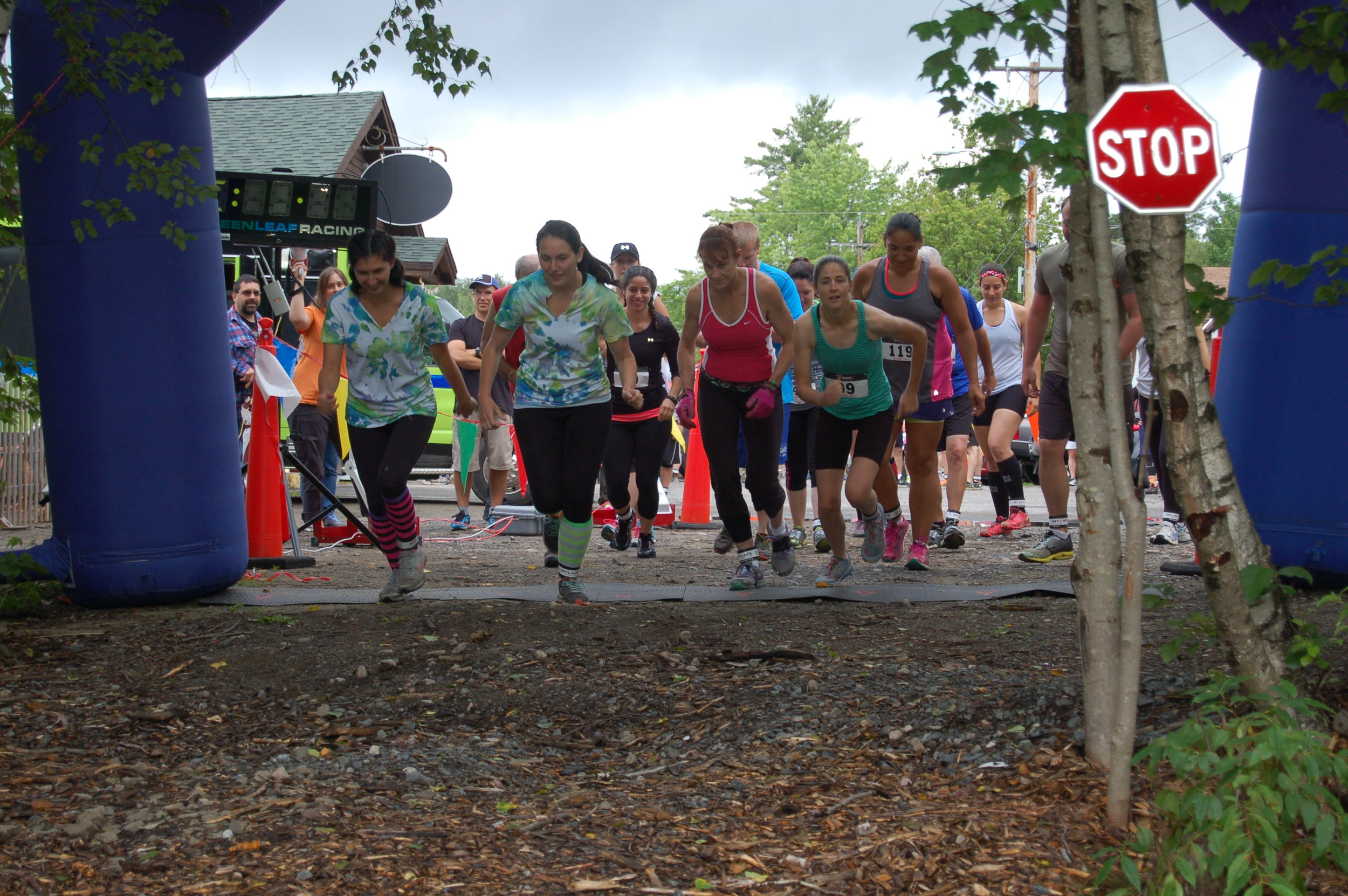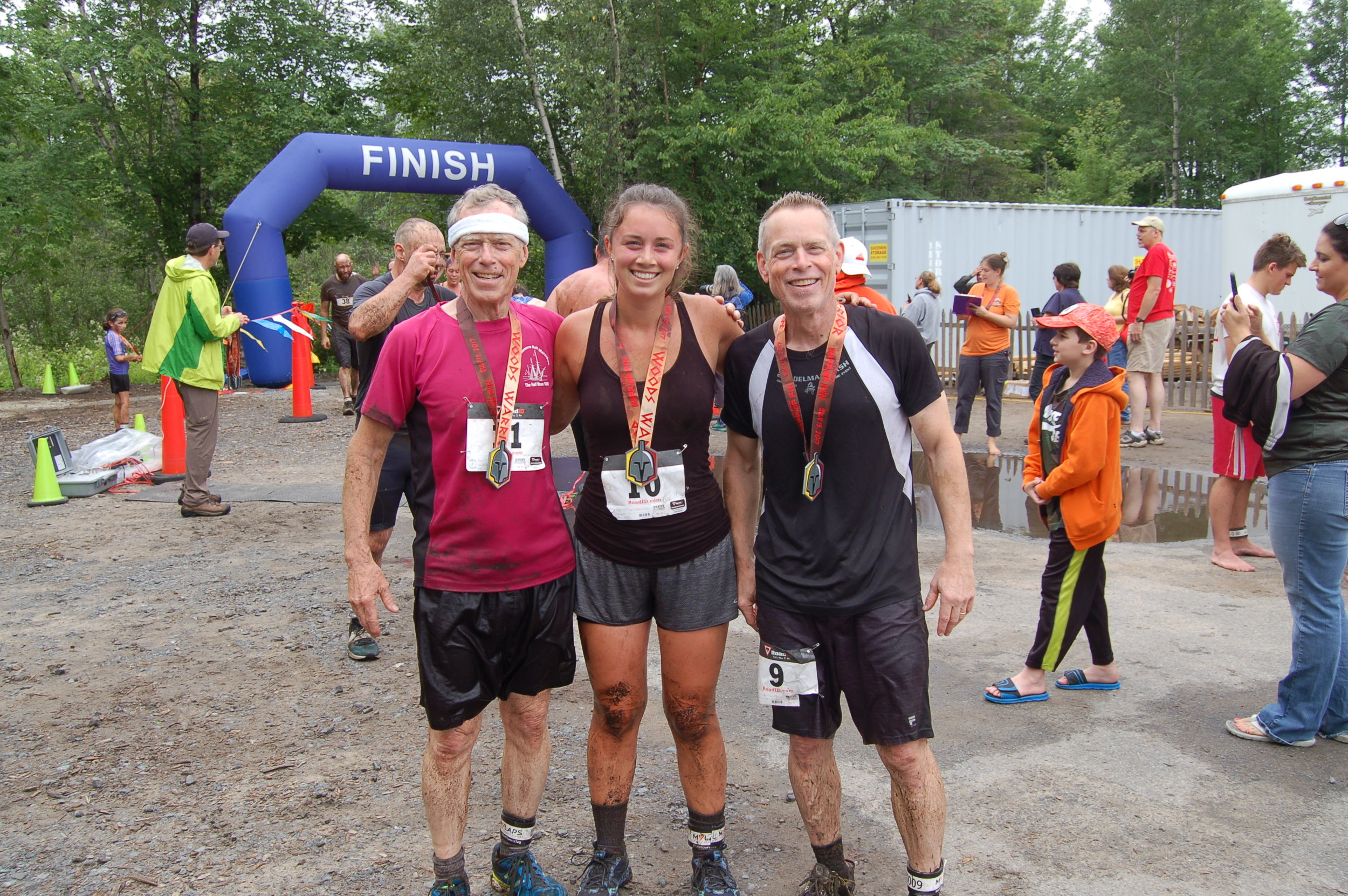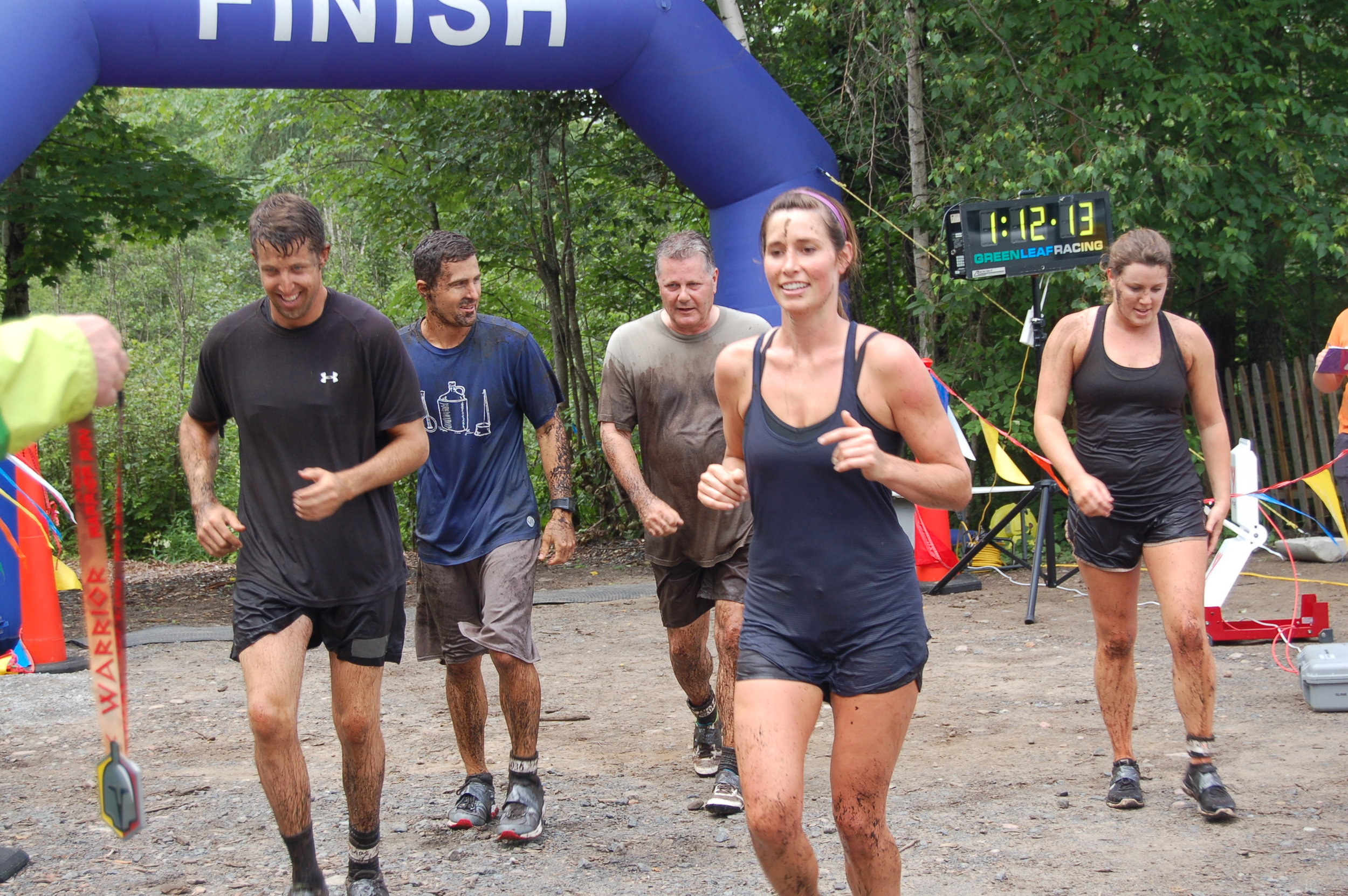 By Rich Rosentreter
As expected the rains provided a great day and ideal conditions over the weekend for Tupper Lake's sixth annual Warrior Run held at the Raquette River Brewing and included an obstacle course on the Bencze family property – both new locations for the site of the race-day activities.
The first place finish went to local resident Susan Schofield who finished with a time of 26 minutes and 21.2 seconds. The top local male finisher was Doug Bencze who finished in 12th place with a time of 33 minutes and 56.9 seconds.
According to race organizer Krit LaMere, there were 140 contestants in the race. She discussed race day with the Free Press.
"Overall the race went very well! It very much exceeded my expectations," she said. "I didn't really know what to expect with the location change but I think it went better than I could have ever expected."
LaMere said the feedback she received was all positive.
"I heard nothing but good things coming from the racers, and have received quite a few messages since from racers telling me how much fun they had," she said. "Most people that have ran the race in the past said that it was a bit easier mostly because they didn't have to go up the mountain thee times, but still enjoyed themselves."
One of the favorite things about the Warrior Run is the simple fact that people enjoy it and the challenge it presents – and the fun had is not limited to those doing the obstacle course.
"The best aspect about this race is most people just do it for fun, they just want to get together with friends and family and get muddy," LaMere said. "My volunteers shared with me how much they enjoyed watching everyone help each other along the way get over the tougher obstacles and such. The racers really come together just to have fun!
Of course the muddy conditions helped add to the fun.
"After the rain Friday night and Saturday morning the trails got pretty muddy, which is always a plus for the race," LaMere said. "The rain stopped just in time for the start and that let us enjoy the rest of the day. The brewery was packed from start of the day until they closed that night, which is a wonderful thing!"
According to LaMere, the local support for the race effort was important as well.
"We are so glad to be able to include an amazing business like Mark and Joe have. They were very accommodating to us and all the racers, letting us pretty much take over most of their space for the majority of the morning, even allowing the racers to clean off with their hoses when they got done," she said. "I also really liked hearing people thank Doug and Sarah for the use of their land, I heard and saw a lot of people make a point to shake their hands and thank them. That to me was wonderful they should be acknowledged and it was really nice of the racers to do that."
"This event is one of my favorites, mainly because people really enjoy it and after spending months building the obstacles and working on everything else that goes into it is nice to see the people enjoying your hard work."
Another great aspect of the Warrior Run was the fact that so many families came out to enjoy it, LaMere said.
"It is a great family event, we had a quite a few families run together, which I also like to see. Parents with their children, husbands and wives, brothers and sisters we had them all! Our youngest racer was nine years old and she finished - mud and water soaked - probably 15 -20 minutes before her mother and sister, who is 11," she said. "When I asked how she liked it, she answered by saying 'I want to do it again, it was so much fun.' Stuff like that make it all worth it to me."
"The volunteers were great, and I think enjoyed watching the racers as much as the racers enjoyed themselves. From what I was told there was many spectators in the field, which I was uncertain about" LaMere added. "I wasn't sure if people would make the walk to watch, but they did. Some even walked along the course to cheer on their racer. I am glad they did that. The more people get involved, the better the event."
Local finishers
Others from Tupper Lake and Long Lake who finished the course are as follows: Mark Yamrick place 14th with a time of 34:12.8; Hannah Zehr placed 28th with a time of 36:34.2; Mary Fontana, 20th, 35:03, Stephen Akiki, 27th, 36:28; Ben Farkas, 39th, 39:32, Cathy LaMare, 40th, 40:20.2, Maegan Duhaime placed 42nd with a time of 40:44.8; Caty Hockey placed 44th with a time of 40:45.7; Cecile Peterson, 45th, 40:57, Rose Peterson, 46th, 40:57; Kelly Monks, 47th, 40:57; Tom Monks, 48th, 40:57; Bobbi Levesque placed 57th with a time of 42:53.8; Lawrence Baker placed 60th with a time of 44:05.6; Christie Lee Geiger placed 63rd with a time of 44:13.1; Jen Friend placed 65th with a time of 44:24.3; Alexis Staves placed 79th with a time of 48:01.2; Joe Benoit, 80th, 48:44;Amanda Amell placed 82nd with a time of 49:45.0; Krista LeBlanc placed 83rd with a time of 49:45.6; Tom Benoit, 97th, 53:48; Katje Benoit, 98th, 53:49; Sarah Kentile placed 100th with a time of 54:50.1; Jeanne Kavanagh placed 101st with a time of 54:55.3; Danielle Marquis, 114th, 58:58; Virginia Yamrick placed 115th with a time of 58:56.0; Maureen Shaheen placed 135th with a time of 1:08:51.6; Nicole Reandeau placed 136th with a time of 1:08: 51.8; Lori Jessie placed 137th with a time of 1:08:52.1; Billie Gadway placed 138th with a time of 1:08.52.1; Dorrie-Rene Sapone placed 139th with a time of 1:08:52.2; Joan Skiff placed 140th with a time of 1:08:52.6.